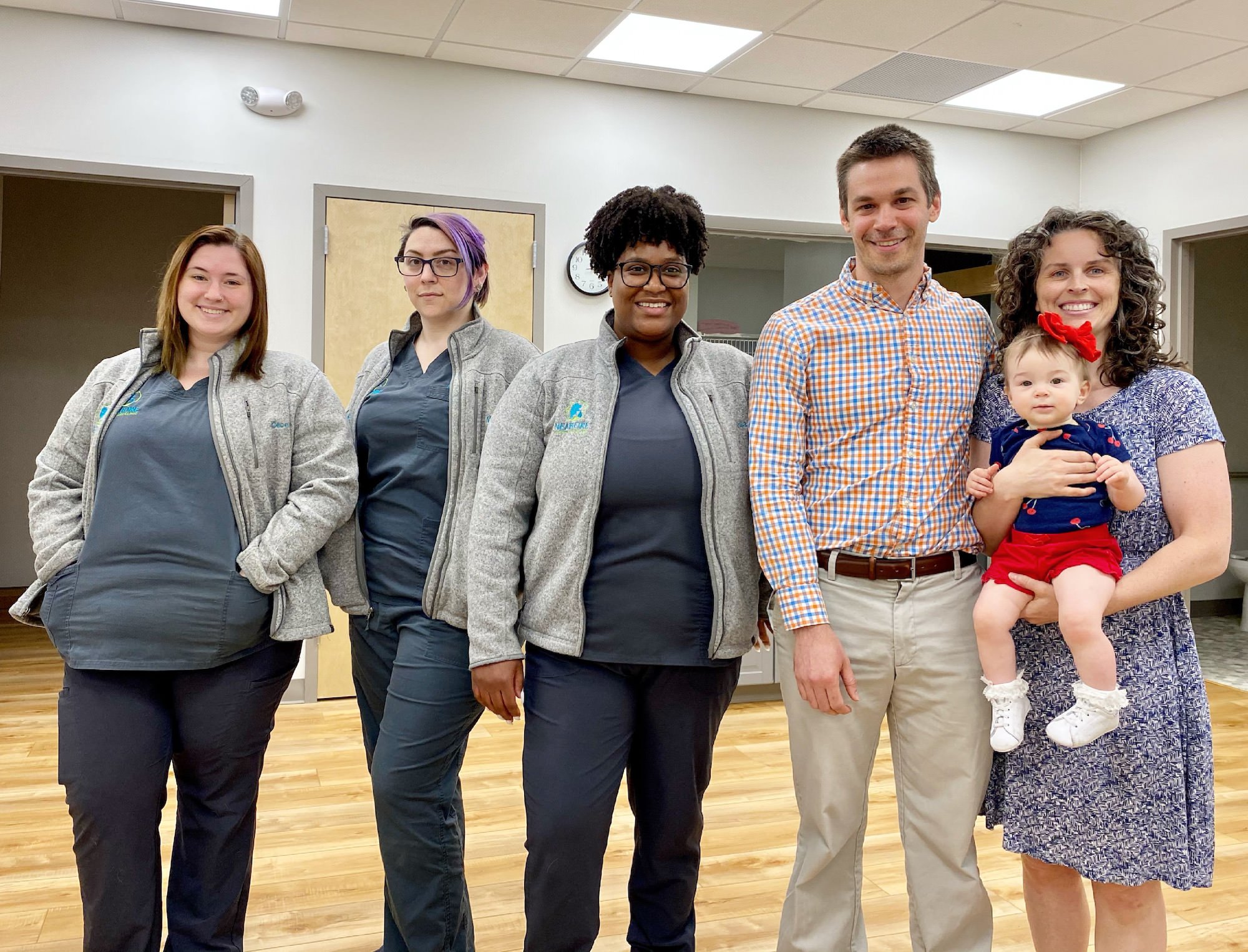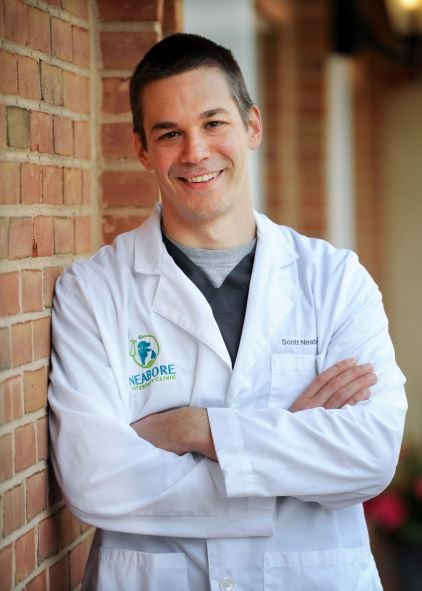 Scott Neabore, DVM, Owner
As a veterinarian, I believe that building lasting relationships with owners and their pets is the best way to provide high-value, individualized veterinary care to patients.
Before opening Neabore Veterinary Clinic in 2019, I worked for three years as a general practice veterinarian in Cherry Hill, NJ, and Medford, NJ.
I'm a 2015 graduate of the Cummings School of Veterinary Medicine at Tufts University in Massachusetts. I also hold a B.A. in Biology from the College of the Holy Cross and an M.S. in biology from Fordham University. After vet school, I completed a one-year small animal medicine and surgery internship at Red Bank Veterinary Hospital in Tinton Falls, NJ.
I'm a South Jersey transplant. I grew up in Rockland County, New York, just north of New York City. My wife, Lindsey, and I fell in love with South Jersey while I was working in Cherry Hill and Medford, and we decided to stay. We moved to Westmont in 2016.
We have one very busy toddler, Annette, two mischievous tuxedo cats, Charlotte and Trumpet, one sassy black cat named Misty, and Lucky, our goofy rescue dog.
Victoria Glass, VMD, Associate Veterinarian
Dr. Victoria Glass' favorite part of being a general practice veterinarian is getting to know pets and their families.
She previously worked at practices in Hainesport, New Jersey and Marlton, New Jersey. Most recently, she worked at a practice in the Northern Liberties neighborhood of Philadelphia.
Dr. Glass is a 2012 graduate of the University of Pennsylvania School of Veterinary Medicine. She holds an undergraduate degree from George Washington University in Washington, D.C.
Her professional interests include animal behavior and dermatology. She developed an interest in dermatology while treating her own dog, a 3-year-old goldendoodle named Gus, for skin allergies.
Dr. Glass lives in Philadelphia with her husband, son and dog. During the pandemic, she and her husband became avid birders and honed their wildlife photography skills at the John Heinz National Wildlife Refuge at Tinicum in Philadelphia. She's also a foodie—and enjoys experiencing different cultures through cuisine.
Sarah Rub, VMD, Associate Veterinarian
Dr. Sarah Rub has a wealth of experience in emergency and critical care medicine. She worked previously as an ER veterinarian in Philadelphia.
Her professional interests include complex cases, management of chronic diseases and obstetrics. Dr. Rub also has an interest in dog behavior and training. She spent time in veterinary school volunteering at Penn Vet's Working Dog Center.
Dr. Rub is a 2019 graduate of the University of Pennsylvania School of Veterinary Medicine. She holds an undergraduate degree from the University of Michigan.
A Cherry Hill native, Dr. Rub now lives in Voorhees with her husband, daughter, cat and dog. In her spare time, she loves to dance and danced competitively in high school and college.
Lydia Jones, Veterinary Technician, Leadership Team
Lydia has more than 11 years of experience as a veterinary technician. She holds a B.S. in animal science from Rutgers University. Her schnauzer-dachshund mix, Kendall, is unapologetic about her love of couches.
In her free time, Lydia enjoys hanging with family and friends, singing, and weightlifting.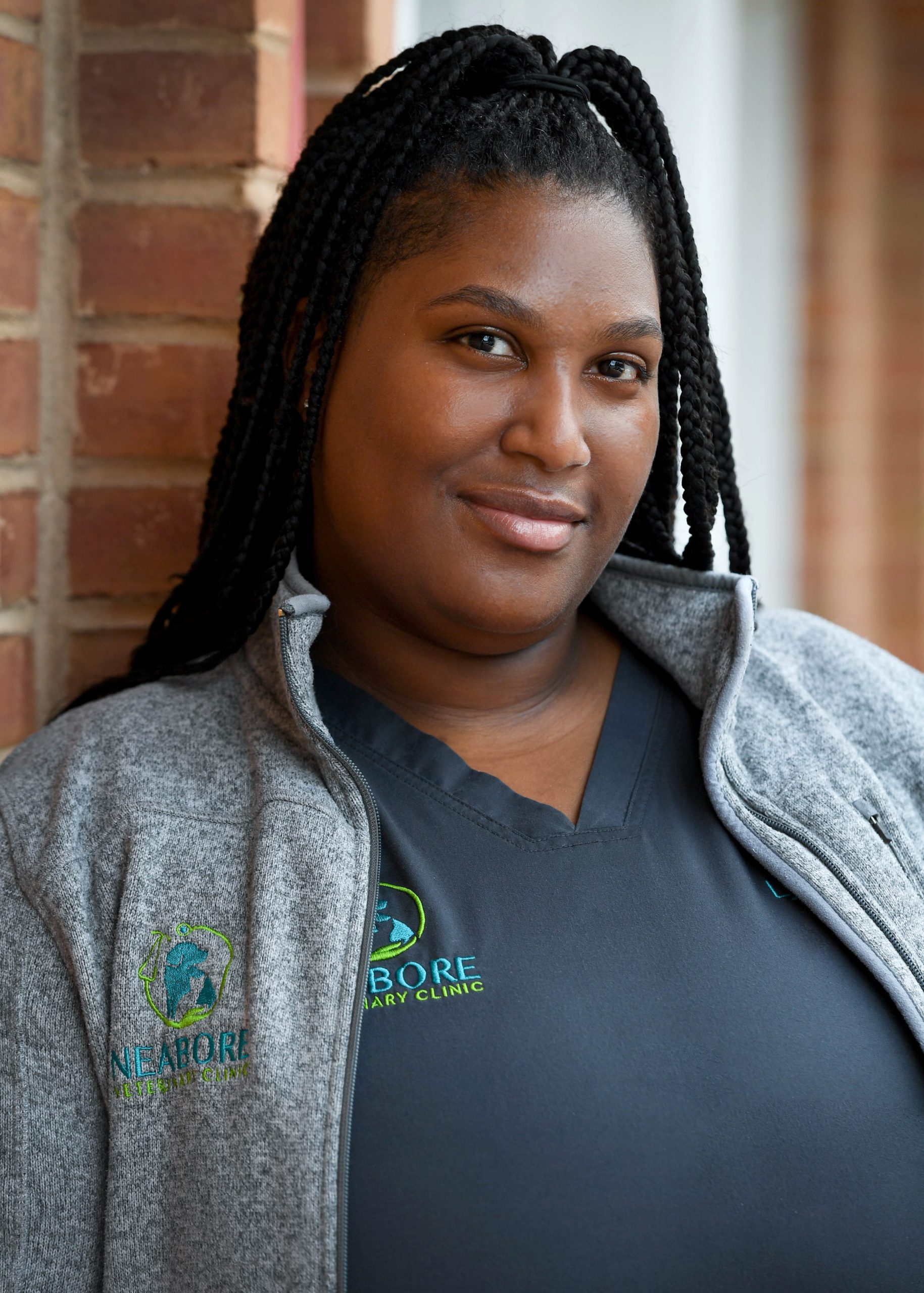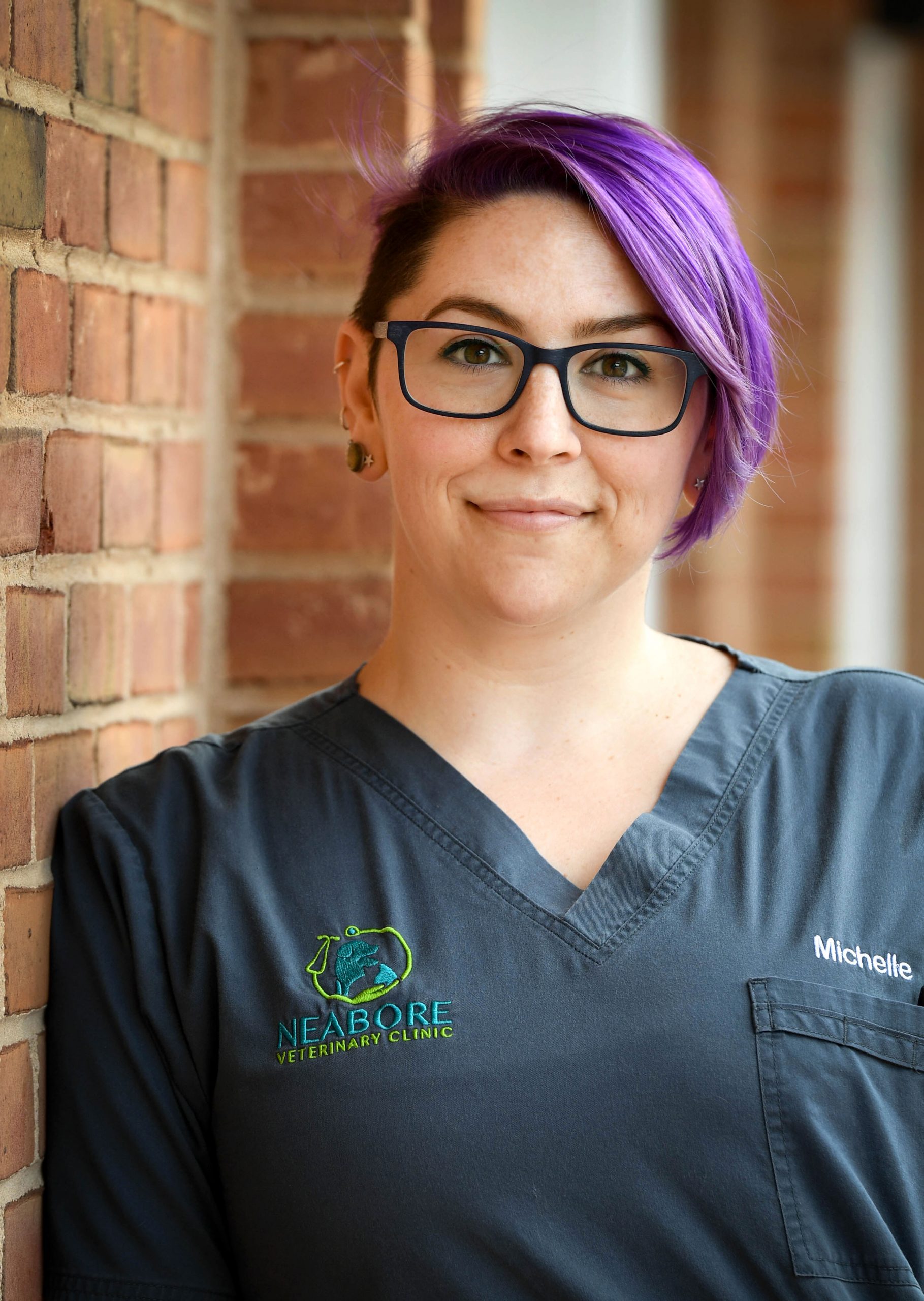 Michelle McHenry, Veterinary Technician, Leadership Team
Michelle has worked as a veterinary technician for more than 15 years. She has a special interest in veterinary dentistry. Her chihuahua-dachshund mix, Peter, is a small dog with the mindset of a mastiff.
Michelle enjoys crafting, being outside with friends, and staying active at the gym.
Cecelia Schweitzer, Veterinary Technician
Cecelia has four years of experience as a veterinary technician, working in both general practice and emergency settings. She has two cats–Bug, a blind kitty, and Melanie. She also has two senior chihuahuas, brother and sister, G-man, and Snow.
Cecelia enjoys road tripping in her spare time. In fact, she brought her little rescue dogs, G-man and Snow, back with her from a road trip to Florida.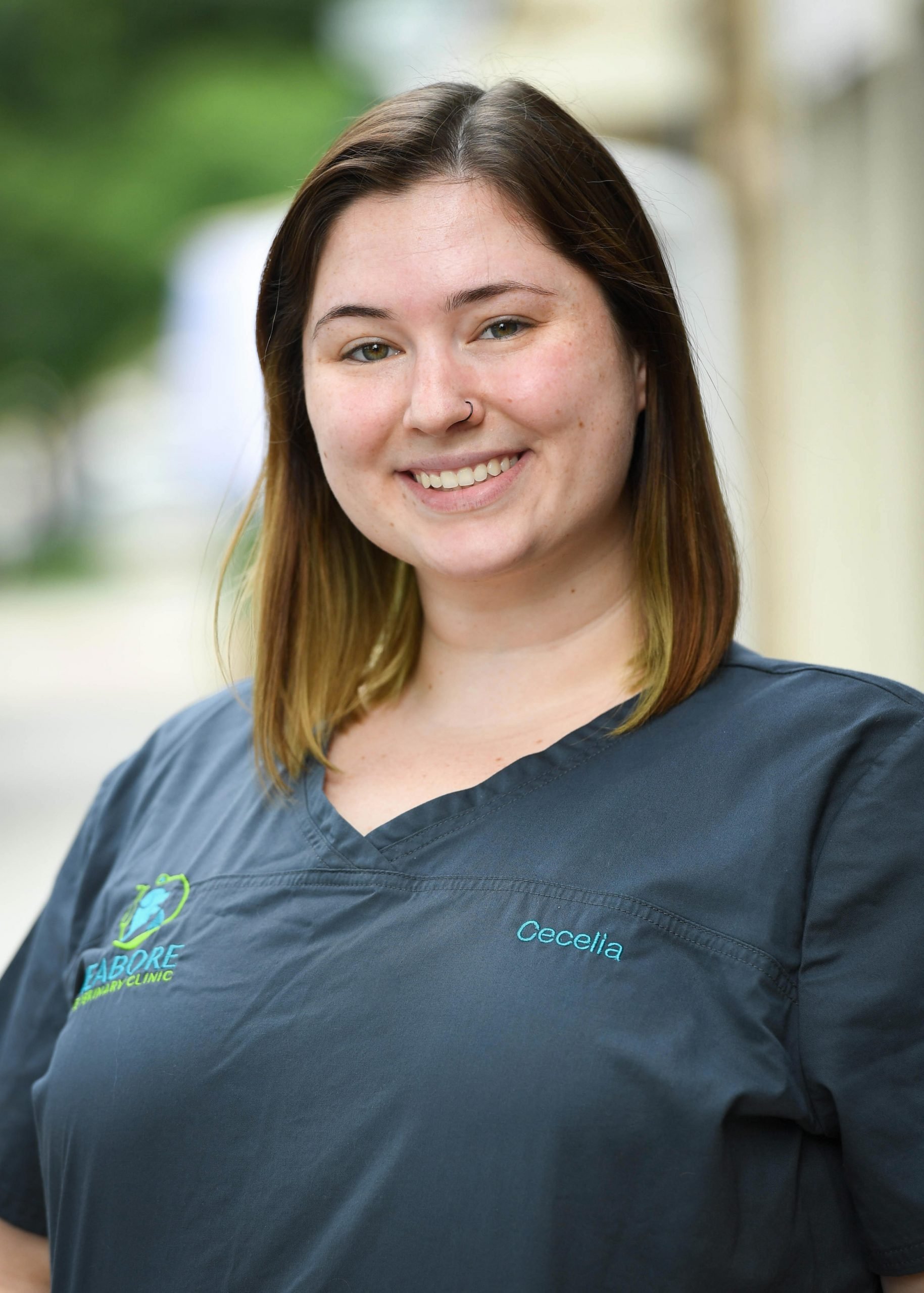 Mary Harris, Veterinary Technician
Mary has more than five years of experience working as a veterinary technician. She is from Gibbstown, New Jersey and has a long-haired Weimaraner named Kiera.
Kate Chamberlain, Veterinary Technician
Kate has more than four years of experience working as a veterinary technician. She is from Gibbstown, New Jersey and has a chocolate lab named Ryder.
Shannon Hagan, Veterinary Assistant
Shannon graduated in 2020 from Rowan University. She holds a degree in Psychology.
She has two dogs—a pitbull mix named Koda and a chug (pug-chihuahua) named Bree. In her spare time, Shannon likes to craft with her cricut machine.
Sophia Bicking, Veterinary Assistant
Sophia attends Camden County Community College where she is finishing prerequisite courses to enroll in a Veterinary Technician program.
Sophia was inspired to enter the veterinary field by her childhood dog Max, a giant black lab. She currently has a cat named Stasha. When she isn't studying or working, Sophia enjoys baking, dancing and babysitting her nephew.
Kimberlee Tsikitas, Receptionist
Kim lives in Haddon Township and has a background in office management and marketing.
Amy Stevens, Receptionist
Amy grew up in Haddonfield and lives in Cherry Hill. She has worked previously in customer service and marketing positions.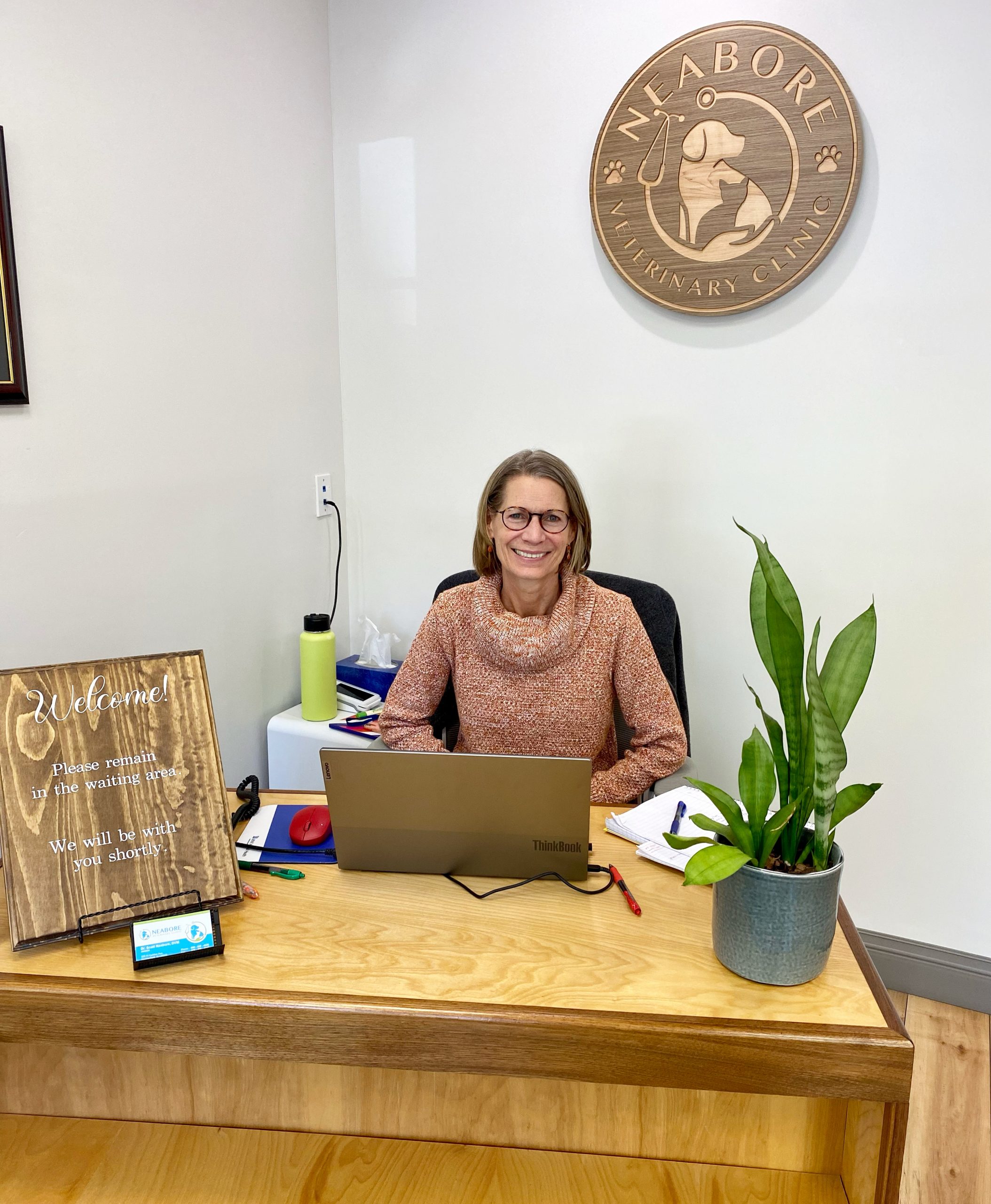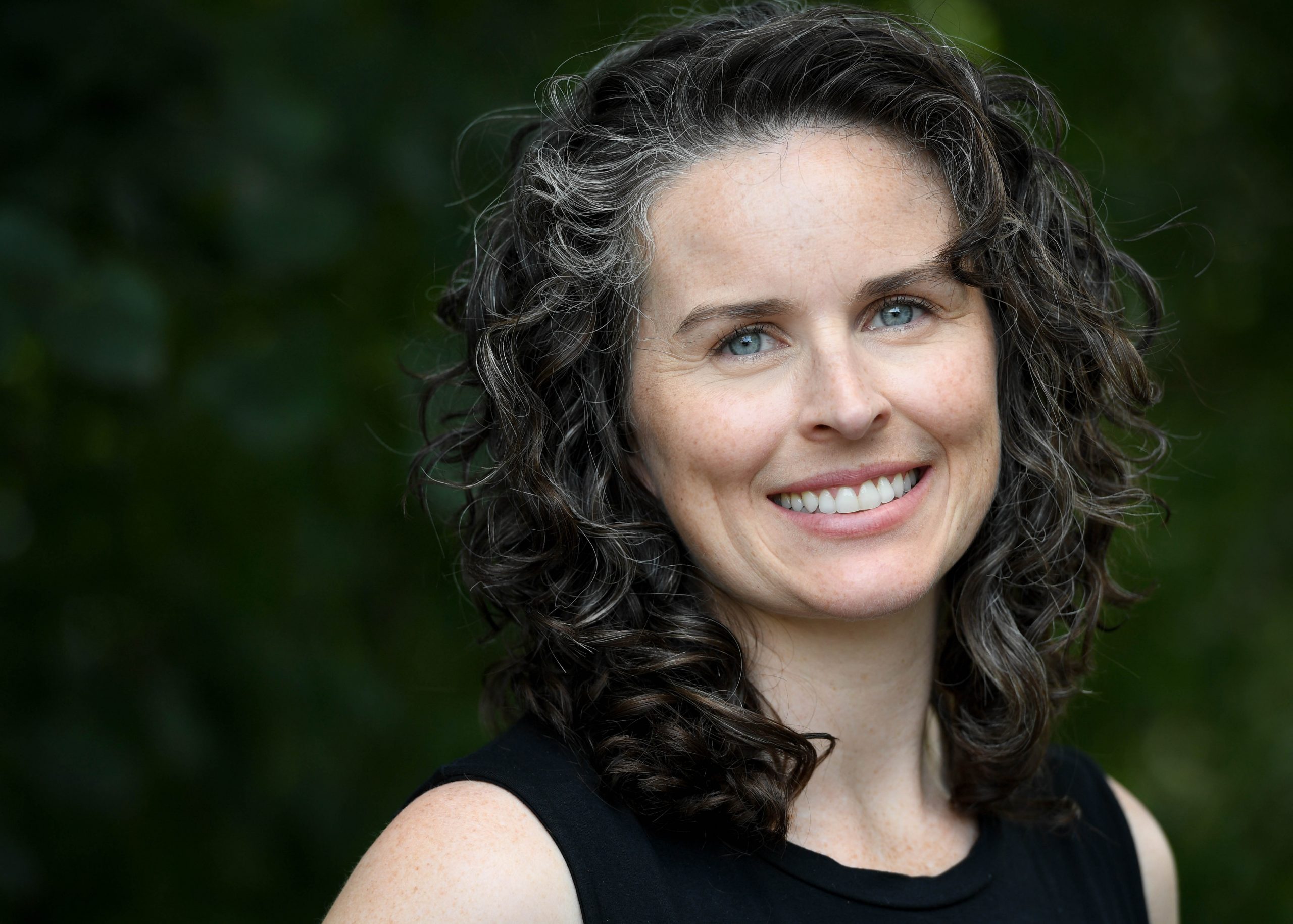 Lindsey Konkel Neabore, Brand Manager
Lindsey is my wife and co-owner of Neabore Veterinary Clinic. She handles Neabore Vet Clinic's social media, content marketing, and advertising.
Lindsey has more than 10 years of experience as a professional journalist writing about science and health. Though much of the work she does is behind the scenes, you also may see her chasing Annette around the clinic.